We Know Real Estate.
Request our complete guides, free! You'll receive top down picture of nearly everything you need to consider as a real estate buyer or seller in any market. Get more informed by requesting our guides below!
Learn more about
Top 10 things you need to know before selling your home, including tips for low cost improvements for a better selling price
Discover how you know when it is right to make that repair, and knowing when and how to invest in your house
A complete step by step breakdown of real world facts VS real estate reality TV shows, comparing and contrasting the differences
The Seven Steps to Owning a Home, and how to maximize the success of your transaction every step of the way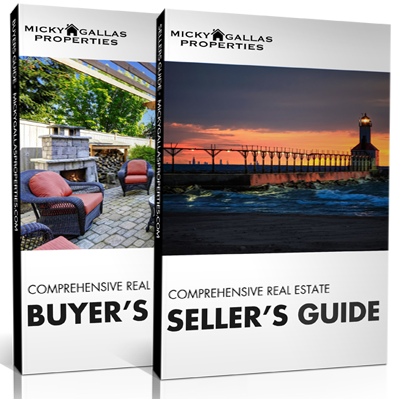 Download the guides below or ask a question and we'll answer promptly!
Contact Our Team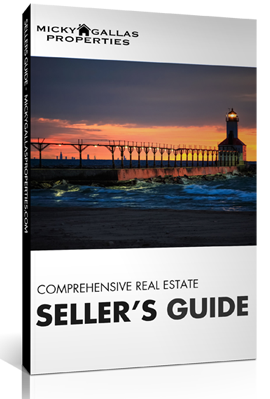 Couldn't Be More Pleased!
Micky Gallas' real estate agent, Jeff Dreher, did a wonderful job helping me to sell my home  this past spring. I couldn't be more pleased with the service and attention that I received from both Jeff and Micky Gallas properties. The coaching and guidance from both Jeff and Alison Jansen (their office manager) after the home inspection was completed with respect to buyer concerns about electrical, roofing and septic field,  was exceptional. Nothing but smooth sailing.
Thank you once again, Jeff and Alison!
John B.
,
107 Martin Drive
As First-Time Home Buyers
We reached out to Braedan in the early stages of our homebuying process. As first time buyers, we had many questions concerning the process and timeline in addition to ideal locations in our area to begin our search. Right off the bat, I was impressed with his responsiveness and willingness to do whatever it took to get us into our future home.
I would highly recommend working with Braedan, especially as first time buyers. We will definitely be contacting him for all future real estate transactions
Ethan Post
,
Michigan City
Effective advertising
The decision to downsize is a difficult one…in fact, it's life changing. We were unsure at first if it was the right time or not to sell the home we built and enjoyed with family and friends for many years. We took our time. We interviewed several realtors. The last interview was with Micky Gallas. We knew immediately she was the right person to sell our home. She took her time going through our home. She designed an effective advertising plan and offered a realistic timeline for the sale. We did not feel pressured at all. Micky handled the showings, the offer and the closing with grace and dignity.
In addition, Micky found us the perfect home for the next phase in our life with the same professionalism and attention to detail as she displayed during the sale of the home we sold. Thank you Micky!
Bob and Rita Swartzlander
It's an easy and financially wise choice!
The people at Micky Gallas Properties are very good at keeping promises from the beginning of us deciding to list with their agency, to the final closing, everything was superb! The combination of Micky and Jamie make for a great and efficient team that always returned our calls quickly, and moved fast on all requests. We valued their advice in all aspects of the selling process. We had previously listed our property with another local based agency yet our service fell way short of what we were promised. We highly recommend Micky Gallas Properties over any other agency in Michigan City and the surrounding beach communities! It's an easy and financially wise choice!
It is no wonder her agency is such a success
Our experience working with Micky Gallas was a delight from start to finish on the purchase of our new house as well as the sale of our other. She was available to answer questions whenever we needed her and her staff were always polite and willing to help in any way. Since we were both buying and selling, we found all sides to work beautifully. It is no wonder her agency is such a success. We had choices and we chose Micky!
With much gratitude
Micky Gallas has made our dreams come true. We are so thankful to have been able to work with her. Micky is a wonderful person & a fantastic realtor. With much gratitude.
The Boston Family - Jeremy, Kelly, Campbell & Mia
We appreciate all of the time & effort
We would like to thank Daiva Mockaitis and her team for their assistance in helping us sell our house. We appreciate all of the time & effort that was put forth to accomplish this task.
Working with her a real pleasure
The highest compliment that we can pay to Karen Kmiecik-Pavy is that we would definitely use her services again if and when the need arises. Karen is the type of lady that we could consider as a friend and would pick as a neighbor. Karen was a pleasure to work with, kept her cool, investigated everything thoroughly, gave the facts and didn't sugar coat anything. We really respected Karen's approach; it made working with her a real pleasure.
Janet L. Long & Richard W. Wornhoff
Thank you to Judi Donaldson
Thank you to Judi Donaldson for all of her help in finding our cottage. We know who to call if we ever decide to upgrade to Lake Shore Drive.
Great help
Karen Kmiecik's help was beyond the normal call of duty! It took me a while to decide & Karen was of great help in the process of finding a good "deal".
Very enjoyable
We want to thank Judi Donaldson for helping us sell our home. She was truly excellent! Judi made this process very enjoyable.
Go the extra mile
I really want Micky Gallas to know what a great realtor she has on her team. Judi Donaldson is a people person, she is all about making dreams come true. Judi strives to please her clients & go the extra mile to get them the home of their dreams. I couldn't have picked a better realty company or a better agent than Judi.
Carolina DeLaPaz & Deontre Ellison
Experience was absolutely wonderful
My husband & I just bought a house and Judi Donaldson served as our agent, having been referred by a friend who is in real estate in Chicago. Our experience was absolutely wonderful! Judi was the most patient person as we bid on our house. We are so blessed to have worked with her. We feel that we have gained not only a wonderful agent but a dear friend.
I was so pleased
I greatly appreciated the kindness of Micky Gallas as my agent. I sincerely hope our paths will cross again. I was so pleased with all Micky did for me. Thanks to all your staff for their kindness. I will recommend you to all my friends. The closing went so well!
Wonderful experience
We listed our house with Shirl Bacztub & it was such a wonderful experience. She was a pleasure to work with & always made herself available to us. She was able to work around our busy schedules & our house sold in only 25 days! We recommend Shirl to anyone we know who is looking to buy or sell.
She made it unbelievably easy for me
Daiva Mockaitis went beyond the "call of duty" in the sale of my home. She made it unbelievably easy for me & that was priceless.
Shirl is such a great person
Thank you to our agent, Shirl Bacztub for all she did for us in helping find our new home. Shirl is such a great person & a great asset to Micky Gallas Properties. She was helpful, honest & very patient with us.
We enjoyed the company, food & music
Faye and I would like to thank Micky Gallas Properties for inviting us to your open house. We enjoyed the company, food & music. It is obvious why you have such a great reputation in the area.
She did a great job!
We would like to thank Karen Kmiecik for going the extra mile on selling our Father's house. We did not anticipate so many things that happened & she made it all work out. We challenged her & she got the job done with no complaints or arguments. We are glad we chose Karen for the job. She did a great job!
I feel very blessed
I want to thank Karen Kmiecik so very much for all of her time, effort and consideration she has put into helping me find a house. I feel very blessed to have someone of her character to work with on such an important decision. Micky Gallas Properties is fortunate to have Karen representing them.
She worked very hard & diligently to sell my house
I am writing to tell you how pleased I was with one of your agents, Judi Donaldson. She worked very hard & diligently to sell my house in only 3 months time. I moved to Montana & she kept in touch with me and guided the sell every step of the way. Judi was courteous, knowledgeable and very calming for me.
Thank you, Susan
Susan Kelley helped us find the home of our dreams. Thank you, Susan. We appreciate your efforts and your friendship.
We have recommended her services
Susan Kelley worked diligently in finding our dream family home. She showed experienced professionalism during every step of the process. We have recommended her services to family and friends, which is the ultimate compliment. She exemplifies the community spirit of Long Beach.
It was a wonderful experience
I wanted to let everyone know how much we liked working with Susan Kelley. Susan was a referral from Jean Guerin, who had worked with her in the past. She could not have been more professional and fun to deal with. We looked at a number of properties and finally settled on one that, without Susan's help, we would not have been able to purchase. It was a wonderful experience working with Susan and such a pleaseure viewing all the wonderful houses in the Indiana/Michigan area. I would recommend Susan to any and all my friends!
Judy Brougham (A happy homeowner!)
Successful real estate agency in town
I was recently blessed with having the services of your agent Barb Pinks in the sale of my mobile home located in Terrace Acres. I just had to write and tell you how wonderfully easy she made the process, and even when it looked like no one was interested, she preservered, held an open house, and found a buyer. Barb went out of her way to help me just as much as if I were selling a million dollar property. I think it's important for employers to know when one of their workers does an extraordinary job. If all of your agents are as dedicated as Barb, you must have the most successful real estate agency in town!
We love Micky Gallas!
We love Micky Gallas!
Last summer, while in Michigan City for a few weeks, we called Micky with a vague idea about a possible real estate purchase in the area. In addition to our lack of clarity about what we might be looking for, we had some substantial logistical and financial hurdles to surmount before we might become legitimate active clients for Micky. We made our limitations clear to her in our first phone call. She heard us, and then proceeded, generously and graciously, to take a great deal of time and care helping us. In her buoyant, yet relaxed and unobtrusive style, Micky shared a great deal of knowledge and wisdom about real estate offerings in the area. When we started looking in, what would for us have been the wrong direction, Micky helped us be aware of a larger range of issues than we were able to perceive at the moment, once again without pushing us. She is an ideal real estate agent.
In addition to being really great at her job both in assessing clients needs and helping them to understand the range of options available to them, Micky is a delightful person! Gentle, open, and completely genuine, she is a rare and marvelous human being. Perhaps the greatest letdown from the end of the whole experience of buying real estate in Michigan City with Micky's great help is having less contact with her after our closing, such a pleasure is she to interact with.
Wesley and Melisa Barrick Baldwin
She will always be the only real estate agent for me
Recently I purchased my first home, thanks to Shirl Bacztub of Micky Gallas Properties. She really listened to what I was looking for and, as it turned out, she knew better than I did. There was a house that she insisted I see, and I really wasn't interested. We drove by the house a few times and, finally, I gave in and agreed to see the house. The minute I walked in I knew it was the perfect house for me. Shirl really knew exactly what I wanted and made sure I was going to get it. She will always be the only real estate agent for me and gets my highest recommendation every chance I get.
Lisa M. Schoch, new home owner!
Thank Judi Donaldson for her hard work and dedication
My husband and I were in the process of looking for a home to purchase for about six months. After going from house to house with no success, I thought it was time to give up. Judi encouraged us to be patient because she was sure to find us the right house. Low and behold, 11:00 p.m. on a Friday night, Judi called and told us to check our e-mail. With joy in her voice she said, "This is the one". To my surprise, there was the perfect home with all of the amenities that we were looking for. With very little sleep because of the excitement, we saw the house the next day. I walked in and knew I had finally found my dream home. By Monday morning, we were on our way to becoming new homeowners.
We would like to thank Judi Donaldson for her hard work and dedication.
We were happy to have her as our Realtor
Judi Donaldson is a wonderful realtor. We had the pleasure of working with Judi both as sellers and buyers. She worked very hard in meeting our needs during both transactions. We thank her for all her guidance, help, and support during these transactions. Judi was also very patient with us as we made the decision not to begin looking for a new home until ours actually sold. When our home did sell, she was supportive and encouraging while we made an offer on our new house. We really appreciated having a realtor that shared our same faith in God that all would work out for the best – and it truly did! We were happy to have her as our Realtor and would refer her to anyone!